Irrespective Of The Anti-Corruption Mantra, Nigeria Falls Deeper Into Dept In The Hands Of The Change Master Himself
IMF warns that Nigeria may not be able to recover from another economic recession with it's current debt status which has risen from about N11 trillion in the last five years to a new rise to N24 trillion as at 31 December, 2018. The country's debt burden (debt to GDP) is fast increasing from 18 to 19 per cent as reported by Dept Management Office (DMO) last week.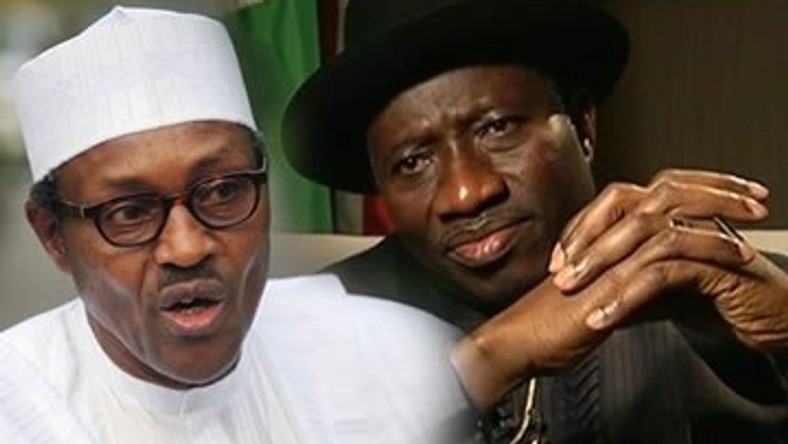 President Muhammadu Buhari and former President Goodluck Ebele Johnathan.
Nigerians are deeply concerned about the level of the country's indebtedness and the whereabouts of all the recovered loot allegedly recovered by the Buhari administration from the PDP government. Much was said about fighting corruption and taking Nigeria to the next level, but the present economic situation of the country, is most disheartening. If all APC supporters from east,west, north and south parts of our dear great country will speak the truth, we will be owing future generations apology for this odious choice of government in 2015, how much more terrifying another 4 years in office.