2019 Presidential Election Prophecy As Stated By Prophet Nwazuo
Next month's presidential election in Nigeria will be declared inconclusive, Prophet Emmanuel Ezenwa Nwazuo of Revolution Fire Christian Ministry (RFCM), has said.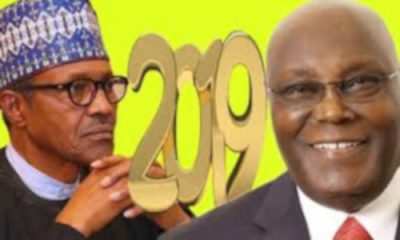 Reports show that Prophet Nwazuo who said this in his 2019 prophecies, noted that he saw the Presidential election being declared inconclusive with
President Muhammadu Buhari
announced as the winner while
Atiku Abubakar's
hands were lifted as the winner of the election.
The clergyman also said the leader of the Indigenous People Of Biafra (IPOB), Nnamdi Kanu, will be extradited from his base in Israel and imprisoned.
However, warned that Kanu's extradition and consequent imprisonment will have devastating and catastrophic consequences not imagined.
Prophet Nwazuo said he saw Governor Okorocha of Imo state "being led out in prison chains with his own people jubilating over him", adding that a " PDP man in Imo State" will be "declared winner with people jubilating with him".