APC will expose the financial atrocities of the PDP-Adams Oshiomole.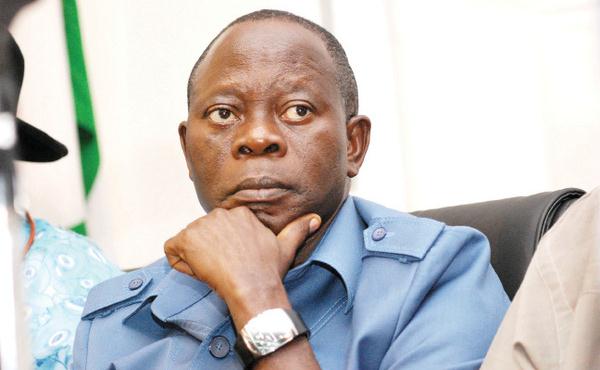 Adams Oshiomole



"It is our task as party activist to painstakingly explain to our people in the rural areas to understand who dug the hole that led to what we are experiencing today as a nation and the effort by President Muhammadu Buhari to gradually pull us out of that hole to the surface and begin to push and uplift us to that level in which every Nigerian will have to say I am a proud Nigerian. The former governor also said that President Buhari will win the 2019 elections.
"Poverty is not an act of God. It is the result of our economic history. And when you look at the numbers of how much was stolen under the watch of Jonathan as President and the revelations the governor of Gombe state made, the kind of money that was diverted under the PDP regime under President Jonathan, those monies if distributed by 180 million Nigerians, each of us will have a swollen pocket.
"And we must help our people to appreciate that the challenge of rebuilding a house that was rocked beyond foundation, to build complete new foundation cannot be an overnight work. What is important is that there is a commitment to refix and the President has broken new grounds which may not have been amplified to a level that the rural people can see them.
"Once upon a time growing up, we were told that the Army´s finances are beyond proud, that whatever a general has stolen, it was for good, you cannot question.
"But this President has subjected the military to accountability. Some persons who were untouchable before are being touched. So, that fight against corruption, I am happy that even other African heads of states under the umbrella of the AU, have acknowledged President Buhari as one African President that has proved his sincerity to fight corruption. And I think even recently the Secretary General of the Commonwealth also had very kind word to say about the leadership of our President on the war against corruption." Nigerians have the right to know who has sincere interest in their welfare.